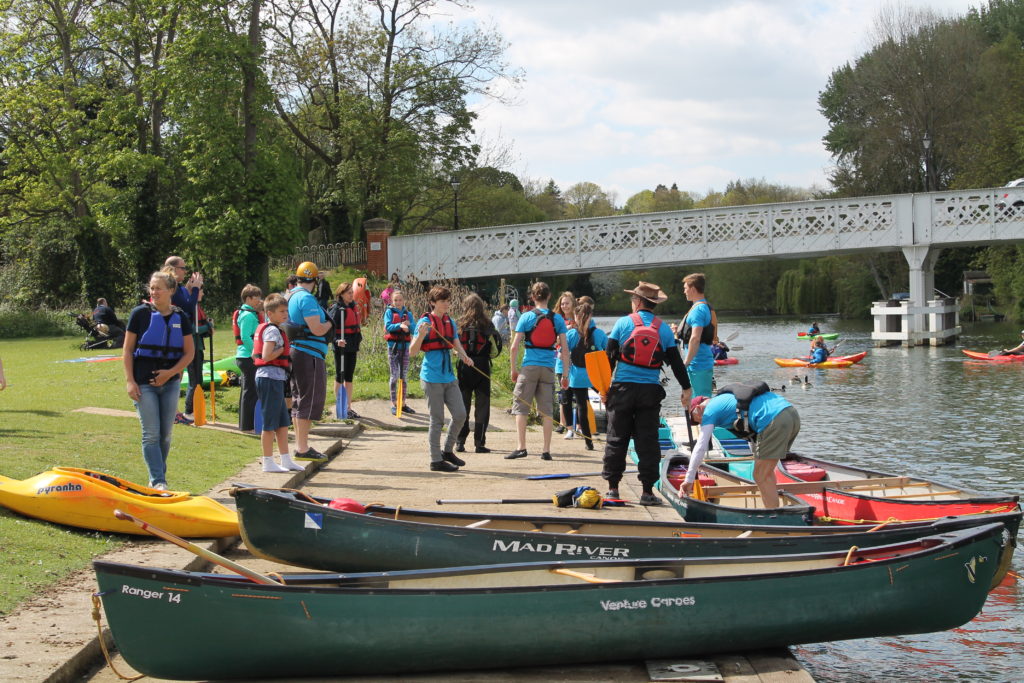 Adventure Dolphin invites local community to "Come & try it" with FREE Open Day
Come and join us as we offer our local community the chance to try a range of different activities including: kayaking, canoeing and marathon boating, stand up paddle boarding (SUPs), and the climbing wall, for FREE, at our annual Open Day on Sunday 19th April 2020.

The day is designed to give adults and children (aged 8 and over) the chance to try something new. Our team of qualified volunteer coaches and assistants are opening our doors to individuals, families and groups, giving you the opportunity to take to the water in a variety of different boats, try new skills and to reach for new heights on our climbing wall.
So, "Come & try", this is your chance to discover new adventurous activities that are not only good fun, but also improve your fitness, enable you to learn new skills, make new friends, enjoy the River Thames and climb or walk in scenic surroundings.
Booking is required, so click here for further information and to reserve your place.
Venue:
The event will be held at The Dolphin House, Whitchurch Road, in Pangbourne.
Time:
We are offer a series of sessions throughout the day. Book onto a session, but arrive early to give yourself time to meet your coaches and to prepare kit to suit.
Morning sessions
Session 1: Registration 9.30am
Session 2: Registration 10.00am
Session 3: Registration 10.30am
Session 4: Registration 11.00am
---
Afternoon sessions
Session 1: Registration 12.30pm
Session 2: Registration 1.00pm
Session 3: registration 1.30pm
Session 4: registration 2:00pm
Booking:
Sessions are subject to availability. We will try to accommodate visitors on the day, but to avoid appointment, you are advised to book in advance.
Participants under 18s must be accommodated by an adult, and you are advised that activities are subject to weather and river conditions and Adventure Dolphin reserves the right to change the programme accordingly.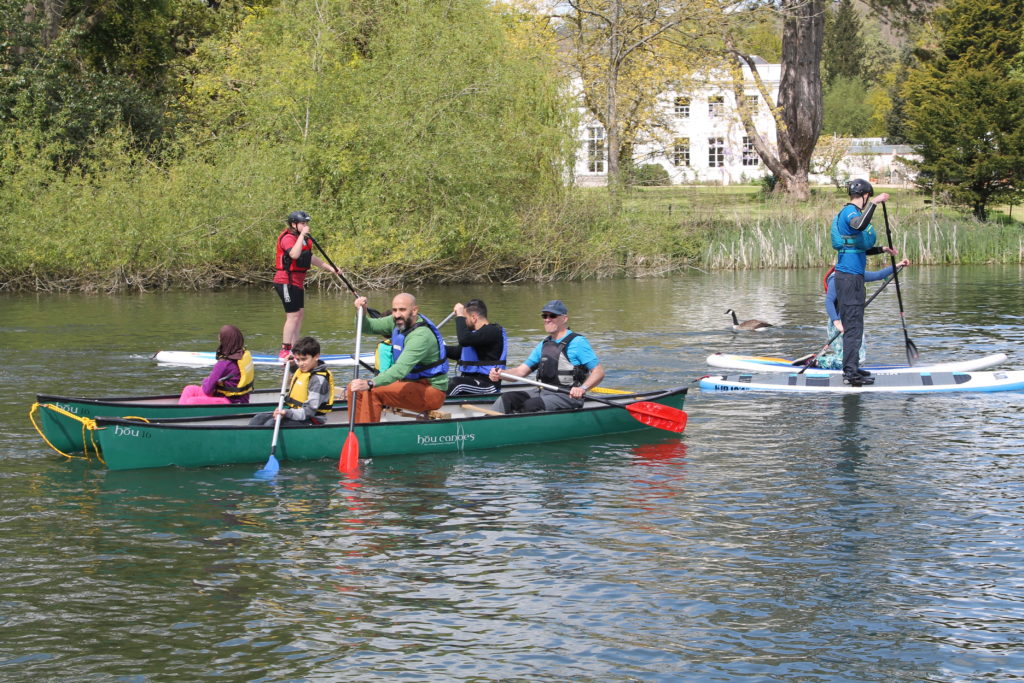 Book today
What to bring:
There are a couple of items that we advise you to bring with you to make your time with us more enjoyable. These include:
Your medical form – please print out a copy of this form and bring it with you on the day click here to download
A towel
A change of clothes
Two pairs of trainers/and or wet shoes if you have them
A glasses strap (if required)
Parking:
Parking in Pangbourne comprises of:
Pay & Display – Adventure Dolphin/Village Hall/Working Men's Club
Free – street parking