Climbing Courses
Learning to Climb at Adventure Dolphin

We are pleased to introduce our partnership with Carl and Geraldine for our climbing sessions. We believe in creating a welcoming and inclusive atmosphere, where everyone can enjoy the thrill of climbing. Our small groups guarantee a personalized experience, as we offer exclusive use of our fantastic climbing wall. Standing at 8 metres tall, our indoor climbing wall boasts an impressive variety of over 20 different routes, suitable for climbers of all levels, from beginners to those at an intermediate stage.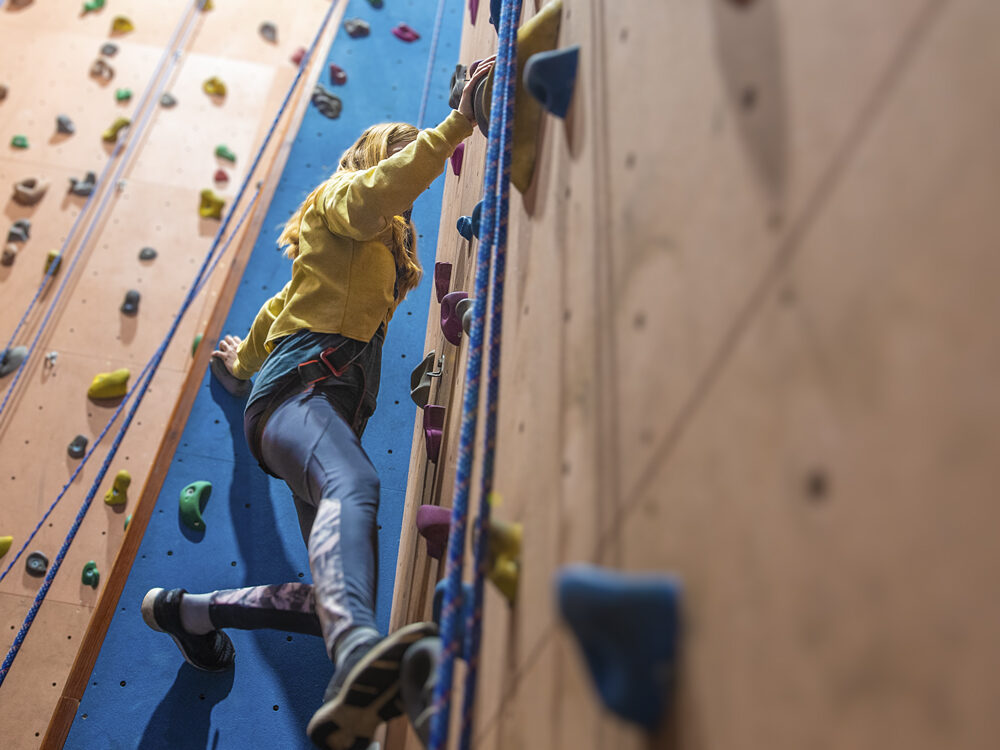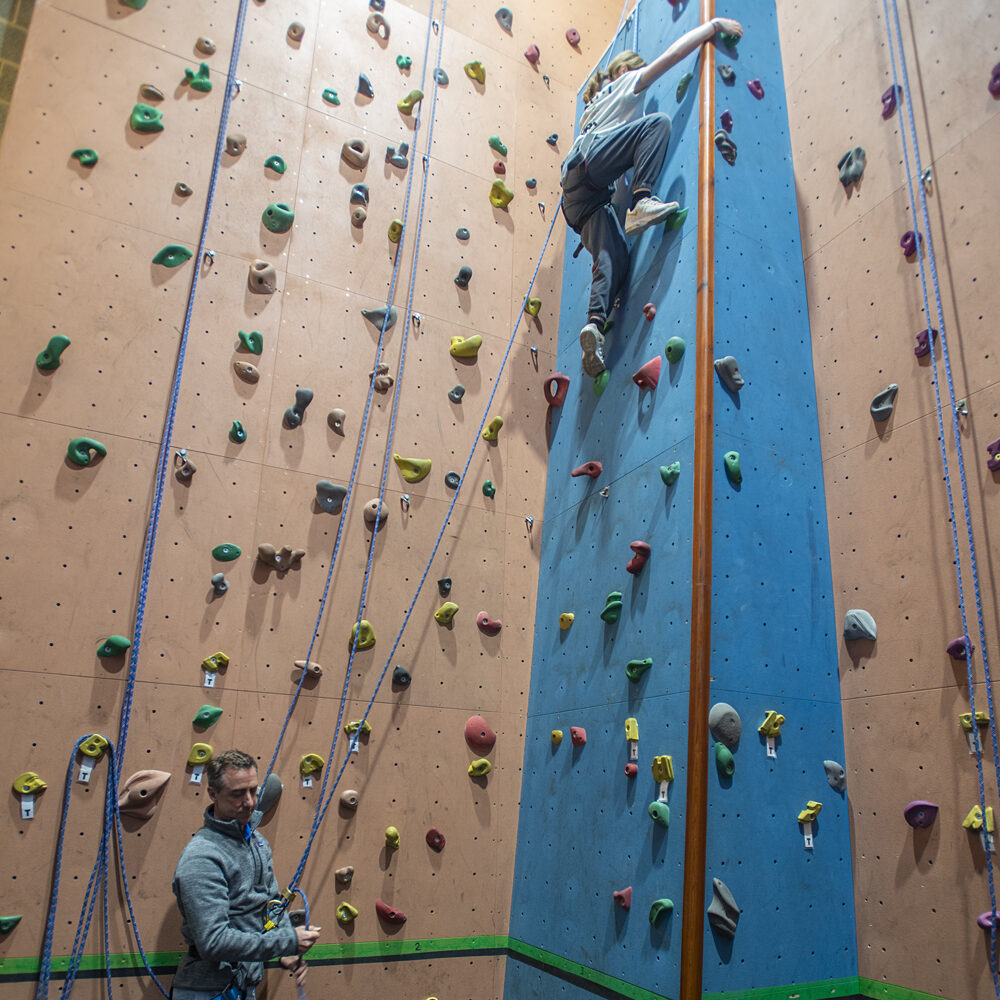 NICAS Courses – spaces available on new Wednesday course from 4.30pm to 6pm
We are delighted to offer NICAS (National Indoor Climbing Awards Scheme) courses, and we hold the necessary licensing to provide qualifications in NICAS levels 1 and 2. For consistent and expert coaching, all our sessions are personally conducted by Carl and Geraldine, who are highly experienced, qualified coaches.
Term-time courses are available on Tuesday evenings from 6pm to 7.30pm or 7.30pm to 9pm, as well as on Wednesdays from 4.30pm to 6pm or 6.15pm to 7.45pm. These courses are designed for participants aged 8 and over.
Our NICAS courses present an excellent opportunity for students, as they can count towards your PE GCSE.
Adult Courses
We offer friendly Adult Beginners Courses on Wednesday evenings (7.30pm – 9pm). Join us to explore new skills and enjoy a fulfilling learning experience. You can bring your children along to learn climbing too. It's a fantastic way to bond and conquer new heights together!
School Group Sessions
Carl and Geraldine provide climbing sessions for both mainstream and SEN schools. They can offer taster sessions or progressive courses to suit your requirements.
Events
For birthday parties or corporate events, contact us to discuss your requirements. Our team will tailor a session to your specific requirements.
Testimonials
"Some of our best climbers have come to us from the Dolphin Centre. Two of the boys are among our top climbers and are in the academy competition squad. One of them climbs 7c+ lead at 14 years old. He's massively competent and very successful on the competition scene. He podiumed at Blokfest this year. This is a huge testament to the quality of climbing coaching Carl and Gerry are providing at the Dolphin Centre." Sam Galligan, Senior Instructor, Parthian Reading
"Just to say a huge thank you to Carl and Gerry for the taster session this evening. George really enjoyed it and he was really proud of himself when we got home. Thank you for being so kind and patient with him." Rebecca, parent

"Thank you so much for the taster session today. Alice and Henry had a lot of fun and really enjoyed the challenge. They would both love to take part in the NICAS course." Philippa, parent
If you are interested in joining our courses or have any inquiries, please don't hesitate to contact Carl and Geraldine at hello@borntoclimb.uk.  We look forward to welcoming you soon.