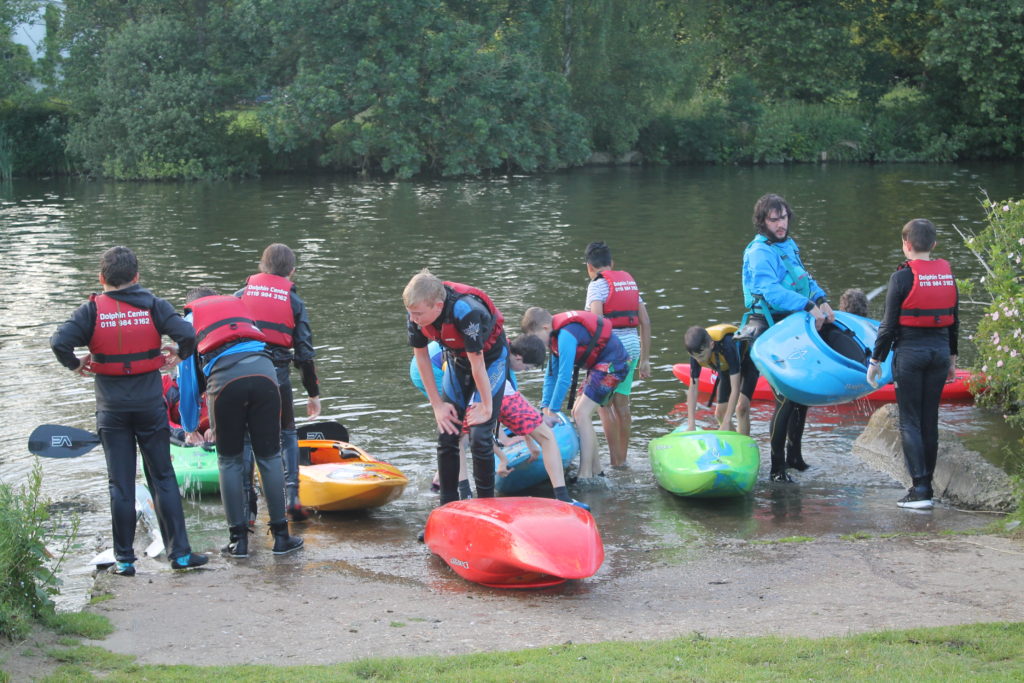 Kayak & Canoe Summer Courses 2019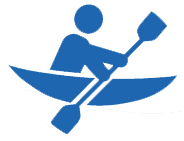 Adventure Dolphin offers a number of different water based evening courses in canoeing, kayaking and stand up paddle boarding; helping you to work towards the nationally recognised British Canoeing paddle awards.
Detailed information regarding these awards can be found by visiting the British Canoeing website.
Please note: A prerequisite for all courses is that participants must be aged 10 years and above. It is preferable that all participants can swim. We aim to improve water confidence as part of our programme, but ask that you inform your coach if you have concerns.
"The Paddle Awards"
The key skills required to develop your paddling will not have changed. The Paddle Awards will be aimed at those who are new to paddling and will aim towards enjoyment, safety and the development of fundamental skills. We expect that there will be approximate equivalence to the old star awards as follows.
As a participant you will:
Be taught by an experienced, qualified coach
Have the use of the Dolphin Centre's facilities during your sessions (use of changing rooms and showers)
Have the use of centre equipment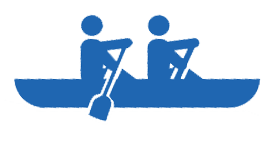 Temporary Club Membership (valid for two sessions)
Anyone who participants on a course is given Temporary Club Membership. This entitles you to join our informal Sunday mornings or Tuesday evening club sessions. If you do not wish to become a member after the two week period but want to attend sessions, you will be charged as a visitor thereafter for a maximum of five visits.

Summer Evening Courses
Our Summer Evening Courses run on a Wednesday and Thursday evenings.
Course Dates:
All courses run in six week blocks
April – June
Wednesdays 1st May – 12th June
Thursdays 2nd May – 13th June
( missing half term week (28th/29th/30st May for Go Canoeing week, plus BBQ)
June – July
Wednesdays 19th June – 24th July
Thursdays 20th June – 25th July
July – September
Wednesdays 31st July – 11th September
Thursdays 1st Aug – 12th September
Course Times:
Each course runs from 6.30pm-8.00pm

Course Prices:
Adult Non-member: £70
Adult member: £60
Student Non-member: £65
Student member: £55
Course: Beginners
Suitable for beginners who have decided to follow a single paddle-sport discipline.
Enables the paddler to develop decision making and fundamental skills.
Separate courses are offered in canoeing, kayaking and stand up paddle boarding
Book Beginners, Canoe Course
Book Beginners, Kayak Course
Course: Improvers
The Improvers courses enables you to refine and build on existing skills, as you gain additional experience on the water and develop your level of competency.
Separate courses are offered in canoe ,kayak and SUP which are tailored to meet the needs of the group, as many participants are keen to develop their paddling skills in the discipline of their choice.
Book Improvers, Canoe Course
Book Improvers, Kayck Course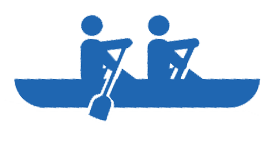 Course: Intermediates
For paddlers with previous experience, who might have been preparing for the previous "three star awards" we are running Intermediate courses in general purpose kayaks, Sea Kayaks and Open Canoes.
The intermediate courses will lead you to the discipline specific Personal Performance Awards. The key skills for these awards can be learnt in the sheltered water environment at Pangbourne.
Book Intermediates, Canoe Course
Book Intermediates, Kayak Course
Book Intermediates, Sea Kayak Course
So what is the difference between a canoe and a kayak?
Here's a quick guide to help you spot the difference.
Canoe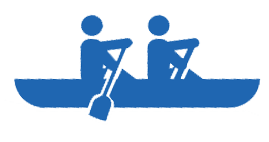 In a canoe, the paddler:

Uses a single blade paddle

Adopts a kneeling (one knee/ both knees) or sitting position

Can move around the boat freely



The boat is:

Generally "open" to the elements
Kayak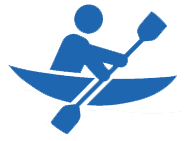 In a kayak, the paddler:

Is seated in a cockpit and may wear a spray deck to cover the cockpit to keep the water out!

This boat is:

Usually made of plastic and comes in different shapes and sizes as there are several types of kayaks such as: white water, sea, racing, polo and sit on tops
Canoeing and kayaking are often confused, as the word "canoeing" is used as a generic term for all types of paddling. But one feature that makes canoes and kayaks differ from other paddle sports is the fact that the paddler faces the direction of travel and uses a paddle, rather than oars, as in rowing.